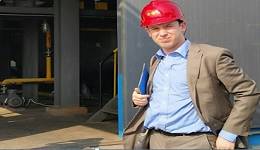 Global Quality Control for Irish Buyers
Goodada has been inspecting Products for Irish Buyers across the World since 2004
- Click to Inspect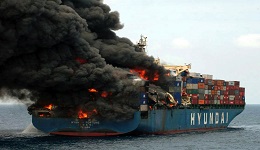 Irish Cargo Insurance
Cargo insurance covers all possible risks for the full value of the goods, which can include shipping costs, duties and insurance costs.
- Click to Order Insurance Instantly.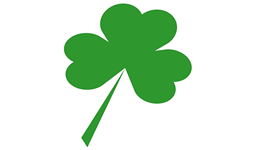 Assisting Irish Exporters Go Global
We can help promote your products into new International Markets
- Click to Find our More
Marine Cargo Insurance FAQ
Freight Shipping Services Frequently Asked Questions
What is Cargo Insurance?
Cargo and freight insurance is essential when shipping goods anywhere in the world. Cargo Insurance is a shipper's insurance policy covering one or multiple cargo shipments by air, rail, land or sea. Cargo insurance is the only way to truly protect your goods.

Why do I need freight Insurance cover? Most carriers have limited liability which means the shipper will only receive pennies on the dollar for their valuable goods. Without freight protection insurance in place, owners can unfortunately only recover a fraction of the value of their goods.

Can I purchase marine cargo insurance for goods shipped anywhere in the world? Yes freight insurance applies to both domestic and international cargo shipments anywhere in the world.

How much are freight insurance rates? International freight insurance rates can vary, the Goodada freight insurance calculator will provide you with the best cargo shipping insurance quote available.

How does the Freight insurance calculator work? Our freight shipping insurance calculator is really easy to use in determining freight insurance cost. Let's say a rate is .25 per $100 of value. If a shipment value is $100,000 than the below formula would apply: $100,000 x .0025 = $250 premium

Who is freight protection insurance suitable for? Freight insurance is suitable for all domestic shippers, importers, and exporters.

Who is liable if something happens to my shipment? The carrier limits their liability and that means in order to establish liability higher than that limit the shipper must prove the carrier is negligent. This can take time and money to do - all risk marine cargo insurance and freight insurance alleviates that burden and pays the loss without a lengthy legal battle.

How will I be compensated if my freight is damaged? In most cases the cost of the goods (invoice value), insurance and freight charges will be reimbursed. Funds can either be wired and sent via check to the claimant.

Is there a cost to fill out the freight shipping insurance calculator with Goodada? At Goodada our aim is provide you with freight shipping services enabling you to purchase your cargo insurance and there is no charge or cost to complete the form.

What items can I insure? Usually the following items are the most commonly insured items; expensive jewellery, cars, motorbikes, electronics, computers, fragile goods, food and plants.

What does Freight & Cargo Insurance cover? Freight & Cargo insurance covers all risks (loss or damage) for the full value of the goods, which can include shipping costs, duties, insurance costs, and up to 10% of anticipated profits.

Why should I get Freight & Cargo Insurance? Freight & Cargo Insurance eliminates any possible disagreements over liability between parties by paying customers directly without liability determinations.

Can I get Project Cargo Insurance? Yes you can, through our international network of insurance experts, you are able to get a comprehensive and specialized coverage for any project cargo.

How quick will my Freight & Cargo Insurance claim be paid? For valid claims up to certain values, our insurance network can guarantee to settle and pay within 10 days of documentation for more than 95% of all cargo insurance claims.

Who covers the insurance? Our Insurance network is backed by insurers who are large global organisations and are capable of providing insurance cover across most parts of the world.

Can I buy cargo insurance for any type of goods? Yes, terms are available for all commodities on the open market.

Do I need to purchase cargo insurance before my shipments sails? Yes you must procure the coverage prior to your shipment embarking.

What if my goods are used? In some cases you can still purchase all risk cover but typically Total Loss Only cover will apply for used goods.